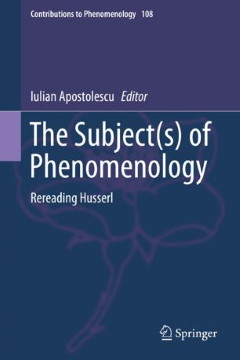 Does Husserl's phenomenological idealism lead to pluralistic solipsism?
assessing the criticism by Theodor Celms
pp. 155-184
Abstract
The present paper looks at the relationship between Edmund Husserl and Theodor Celms, and Celms' criticisms of Husserl's transcendental-phenomenological idealism. Celms argues that despite his account of intersubjectivity, Husserl cannot escape the threat of solipsism. First, I argue that there is evidence which supports the hypothesis that Husserl's Fifth Meditation is a response to Celms. If this is the case, then reading Celms puts us in a better position for interpreting the Fifth Meditation and evaluating the success of Husserl's argument therein. Second, in defense of Husserl, I suggest that the transcendental theory of intersubjectivity presented in the Fifth Meditation is an attempt to neutralize the threat of transcendental solipsism, but it does not necessarily preclude some form of pluralistic-epistemic solipsism. However, this is not necessarily a problematic result.